We need your help! We still have work to do!
We need your help! Learn more about our committees and community work.
Join the Hanover County NAACP today!
The Mission Statement
---
To secure the political, educational, social, and economic equality of rights in order to eliminate race-based discrimination and ensure the health and well-being of all persons.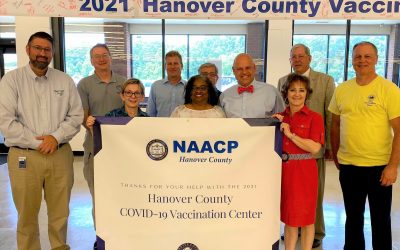 On Friday, June 25, 2021, Hanover Supervisors and other leaders hosted workers and volunteers who helped run the COVID Vaccination Clinic in Ashland. Hanover County NAACP took this opportunity to thank the Chickahominy Health District for their efforts to make sure...