The Story of the Hanover County NAACP
Since the 1940's this unit has served the community
The Hanover Branch was established almost 65 years ago at the First Union Baptist Church in Mechanicsville, Virginia with the dream of having an organization dedicated to the realization of the principle of equality and justice for all. Through civil rights advocacy and community involvement we continue the struggle to achieve freedom, justice and dignity for all. Our strength is derived from the dedication and untiring efforts of our volunteers. With your support and membership, fund raising activities and corporate sponsorship allows this organization to continue serving the community with activities.
Our goal is to make a positive difference in our communities by being steadfast in our purpose to eliminate discrimination. For nearly 65 years, this branch has been in the forefront of civil rights activities. We still need you! With your help we can build on the tremendous progress we have made and work together to eliminate the remaining barriers.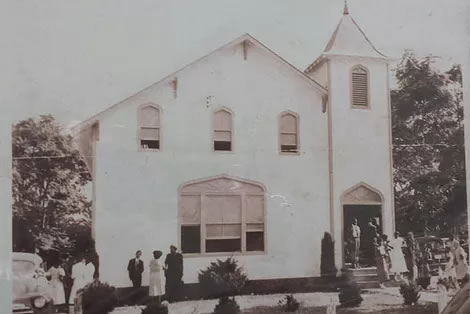 History of Leaders in the Hanover County NAAP
In 1956, Mr. Ralph Anderson, Sr. was elected as the second President, succeeding Mr. Roane; he served until 1962. Under Mr. Anderson's administration several positive changes occurred:
The membership increased from 276 members to 484 members
Our Freedom Fund increased from $237.11 to $1,649.29
The first Membership Committee was organized; members were Mr. W.H. Thompson, Mrs. Louise Pryor and Mrs. Octavia Brooks
The first Freedom Fund Committee was organized
The standing committees of the Branch became active
The first Youth Chapter was organized; Mr. T.B. Carter serves as Senior Advisor
Mr. Anderson served as chairman of the Political Action Committee for 34 years.
Mrs. Page Anderson has served as Life Membership chairman for over 30 years. Mrs. Edmonia Iverson has served as the Assistant Life Membership chairman for six years.
In 1992, Mr. Joseph Giles succeeded Mr. W.H. Thompson as the Branch's third Vice President. He served from 1992 to 1994. Mr. Giles also served as chairman of Religious Affairs.
In 1994, Mrs. Elizabeth Waddy succeeded Mr. Joseph Giles as the fourth Vice President. In addition, Mrs. Waddy has served as chairman of the Freedom Fund Committee for eight years and was past chairman of the Membership Committee.
In 1986 Mrs. Nellie B. Winston was elected as the third secretary. Mrs. Winston has served in this capacity for the last nine years. Her other duties include; chairman – Press and Publicity Committee; member-Freedom Fund Committee; Secretary – Virginia State Board of Directors; member – State Board of the Virginia State Conference of NAACP; member- Virginia State Crime Task Force; Secretary – Executive Committee of the Virginia State Conference; and Chairman – Virginia State Conference Membership. She is also a past Secretary of Region 7.
Miss Elizabeth Robinson has served for many years as assistant secretary.
The Youth Chapter was reorganized with Mr. Junius Holmes succeeding Mr. T.B. Carter as Senor Youth Advisor. Mrs. Joyce Mines was elected as Senior Youth Advisor after Mr. Holmes. Mrs. Mines has also served as State Youth Advisor of the Virginia State Conference NAACP. Mrs. Alice Clarke was the next Senior Youth Advisor. Under the leadership of Mrs. Clarke the Youth Chapter grew in membership and in participated in the County, State and National NAACP projects. The Youth also have sponsored college tours and attended State meeting and various workshops. Mrs. Helen Homes and Miss Wilnette Jackson have served as the Assistant Senior Youth Advisors. Mrs. Holmes and Miss Jackson have also served on the Freedom Fund Committee.
In 1994, Mrs. Rachel Thompson, a long time Freedom Fund Committee member, succeeded Mrs. Clarke as Senior Youth Council Advisor. Under Mrs. Thompson the Youth Council is grew in membership and met on a monthly basis in area churches. They were involved in various youth and college activities, workshops, carnation balls, and the State and National Convention. Miss Lynn Wingfield was President of the Youth Council. Ms. Sue Randolph was the Assistant Youth Council Advisor.
The Freedom Fund Committee met monthly to organize plans for the Annual Black Awareness Program and the Annual Freedom Fund Banquet.