Your student's mental health is important! Bullying is not being addressed as it needs to be with our students! Our kids need help. At our "RESPECT ME "Teen Summit students will share their stories. We have a diverse group of students participating who are willing to share. We will also have Dr. R. Neal Siler moderating the session. We want our students to feel they are in a safe environment to share their stories.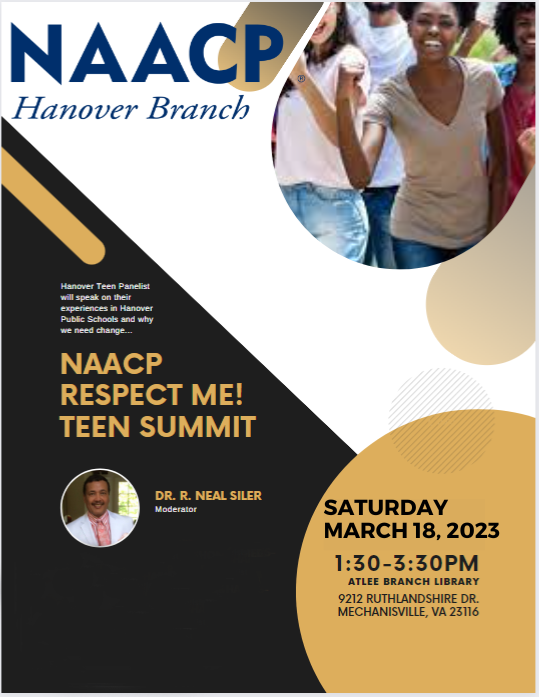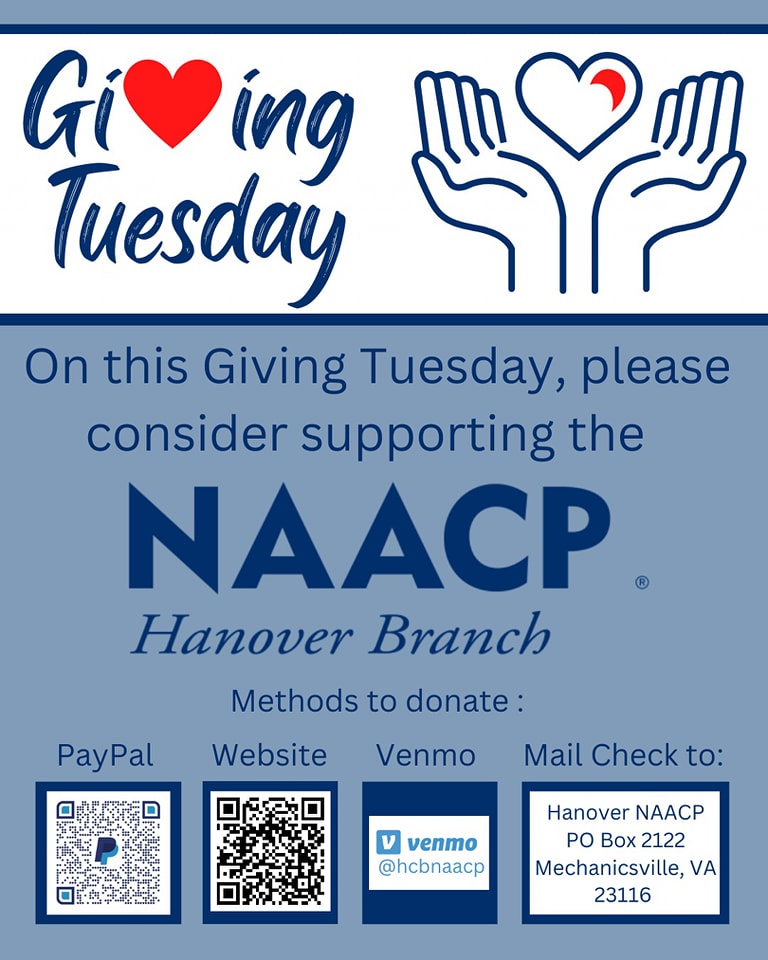 You're registered ready for the midterm election, but are your neighbors, family, and friends? Volunteer to help increase voter turnout and help your community. Visit naacp.org/vote for more information. #ThisIsPower #CommunityIsPower
Making a Difference: Stuart Scott leads effort to deliver 40,000 pounds of food to needy Click to read full article
The Virginia State Conference NAACP (Virginia NAACP) mourns the passing of Congressman A. Donald McEachin. He fought fiercely and fearlessly for civil rights and racial justice. Congressman McEachin brought hope to the hopeless and light to those who struggled in the...
Virginia NAACP Obtains Records Regarding Attorney General's "Election Integrity Unit." Links below: Press Release here:...
We need your help! We still have work to do!
We need your help! Learn more about our committees and community work.
Join the Hanover County NAACP today!
The Mission Statement
---
To secure the political, educational, social, and economic equality of rights in order to eliminate race-based discrimination and ensure the health and well-being of all persons.