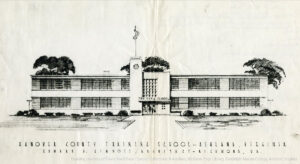 This week, Governor Glenn Youngkin announced that the Town of Ashland will receive $20,000 from the Virginia Tourism Corporation (VTC) Regional Marketing Program.
Bottom line: The Town received a $20,000 grant for the future development and marketing of Berkleytown Heritage Park. The funding request was submitted in partnership with the Hanover County Black Heritage Society and the Hanover Branch of the NAACP.
This is the second consecutive year the Town has been awarded this tourism grant. In 2022, the Town received a grant to launch a new visitor website and mobile planning widget.
VTC's marketing and sponsorship programs are powerful incentives for creating tourism partnerships across Virginia that are a robust part of Virginia's economic ecosystem.
Why it matters: The Town hopes to break ground on this new heritage park project in early 2024.
Under health please post
Covid Update: How your Hanover NAACP can help you!
Feminine hygiene products available to those in need. Please let us know if you know of individuals in need of these products. We especially want to cover young ladies in need over the summer while out of school. email hanovernaacp2@gmail.com with request.